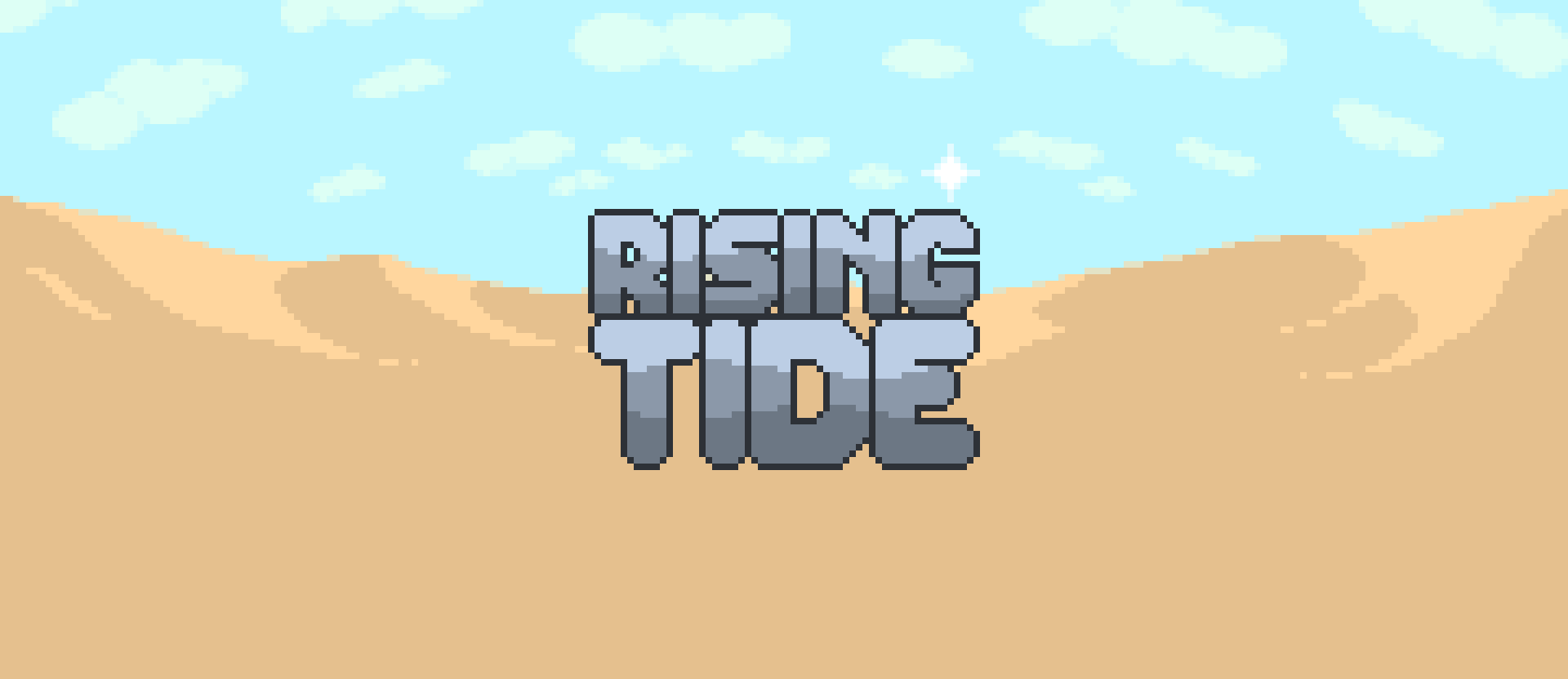 Rising Tide
A downloadable game for Windows
Catch some jellies and dig up some shells before the tide rolls in! A minesweeper + picross mashup that feels a little more like a strategy game than a puzzle game.

The Great Jellyfish Hunt

The aim of the game is to flag all the jellies and hit "submit", but they aren't that easy to find. The numbers to the left of the board indicate how many jellies are in each row, and finding seaweed means there is a jelly on at least 1 of the 8 neighboring tiles.
Beware the Tide
Every tile you dig up will contribute a little to raising the water level, and digging up a jelly by accident will raise the water by 3 whole levels! If the water level reaches 10 at any time, it's game over. Occasionally you'll find shells, which can be used to completely reset the water level. These are powerful items, as you can use them to scout dangerous areas and then drain the water afterward!
A Nice Walk on the Beach
When you submit, all tiles will be dug up, and any unflagged jellies will be an issue (see the tide). However, all flagged jellies will grant you a point instead! All shells, flagged or not, will become yours, and you'll advance to the next section of the beach! Good luck! It's a looong beach :)
Controls:
Left Click - Dig
Right Click - Flag
F11 - Fullscreen
~ Made in 48 hours for the Ludum Dare 50 Compo ~
Comments
Log in with itch.io to leave a comment.
Wow! I really liked this game. It's really simple but still incredibly engaging. Also nice sound effects and visuals!